CONSTRUCTION OF TELTONIKA TECHNOLOGY CENTRE IS IN FULL SWING
On January 7, we celebrated the beginning of the construction of Teltonika Technology Centre in Molėtai by burying a symbolic time capsule. 
On January 7, we celebrated the beginning of the construction of Teltonika Technology Centre in Molėtai by burying a symbolic time capsule. 
More than 30 guests came to celebrate and commemorate this very important project for the Teltonika company group and the whole Molėtai region. Among the participants were not only the Teltonika's managers and vice presidents but also the Mayor of Molėtai Saulius Jauneika, Vice-Minister of the Economy and Innovation Jovita Neliupšienė and the building's architects.
During the event, Teltonika Technology Centre was consecrated by the priest of Molėtai Kęstutis Kazlauskas.
About the technology centre in Molėtai
In the last quarter of 2022, Teltonika's new technology centre will emerge in Molėtai. This building will accommodate not only administrative and product development offices but also laboratories and testing and production lines.
The most innovative telemedicine devices, such as artificial lung ventilators and smart bracelets with atrial fibrillation detection, will be designed and developed in the new technology centre. Specialists in the Teltonika Technology Centre will also work on hi-tech networking equipment, which will be helping businesses in different industries, from energy and smart city to transportation and retail.
The president of Teltonika IoT Group Arvydas Paukštys also mentioned future plans: "At first, we will produce 4G and 5G mobile routers here, but we also have plans for EV charging stations and telemedicine devices. And if we can find enough programmers and electronics engineers, then a new business niche could be born here."
The purpose of Teltonika Technology Centre
The main goals of this project are to provide the Molėtai region with high added-value and well-paid as well as to stimulate people's interest in the latest technologies and engineering careers.
The President of Teltonika IoT Group Arvydas Paukštys, who comes from Molėtai, notes that this project is based on social motives rather than commercial ones. 
"This project will create the highest value for the residents of Molėtai district, who will find good working conditions and wages equivalent to those in Vilnius. I believe that 500 new jobs will be a strong incentive for Molėtai to renew itself and for young people to build their lives here. We hope for more businesses to emerge, and it is our wish to help the district grow its population," says A. Paukštys.
Training the first employees
 In a very short time, 13 specialists, including electronics assemblers-packers, project preparation operators, warehouse and internal logistics coordinators, selective soldering operators and electronics testers, have already become the first employees of Teltonika Technology Centre.
 Every new employee gets immediate assistance and training from our specialists. The new team members travel from Molėtai to Vilnius and back at the company's expense to learn all the required skills.
"I wish the Technology Centre in Molėtai to fulfil the expectations that we set for it. I hope that we will implement the project in full and fulfil the investment of €34 million. I also hope that within two years, we can find 500 employees who will develop and manufacture IoT products. The most important thing for the employees will be to learn how to live and work in our fostered culture of mutual trust and respect," said A. Paukštys.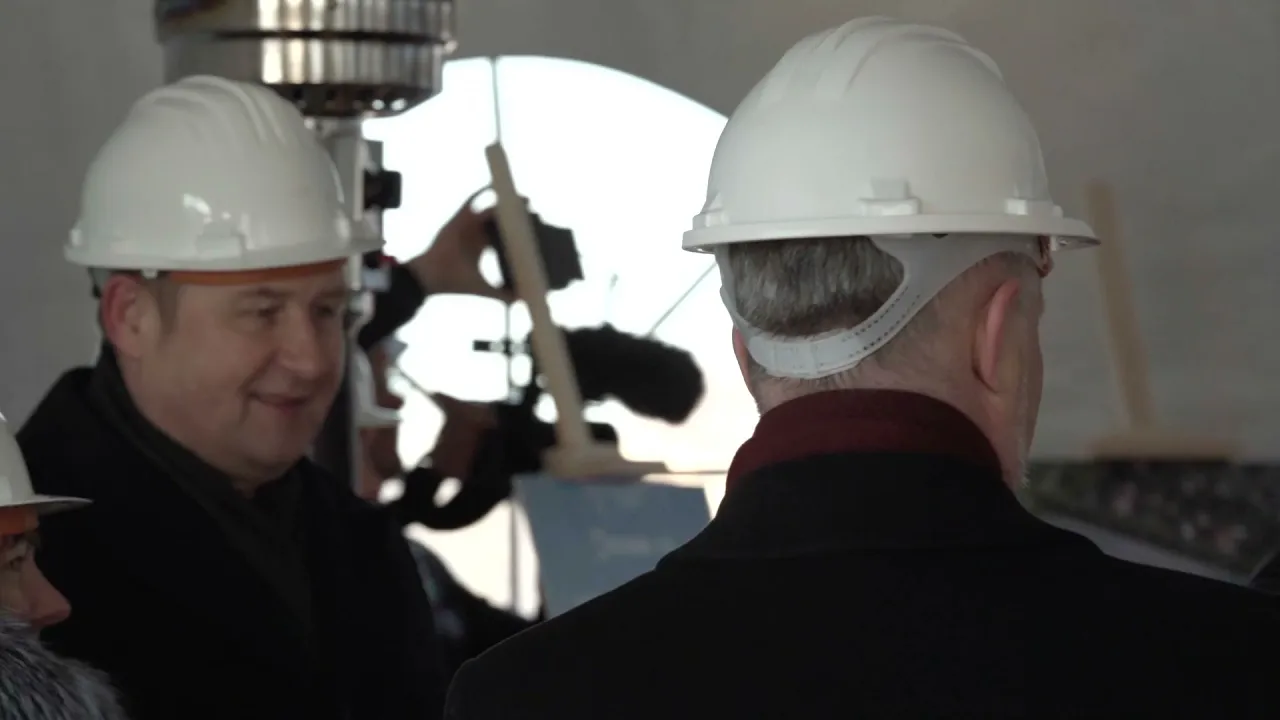 The Teltonika Technology Centre in Molėtai is projected to emerge in just nine months. We are planning to celebrate its opening in September 2022.
The Teltonika company group has a lot of open vacancies in Lithuania and in offices abroad. Check them out: CAREER.
LIKE THIS STORY?
Share it with friends!
GOT A QUESTION?
We're here to help!